New Voices Filmmaker Grant
A new initiative in partnership with Netflix to support emerging LGBTQ+ directors with $25,000 in funding to create new work – in addition to mentorship, networking and professional development opportunities!

Applications for the 2024 cycle of the New Voices Filmmaker Grant will open in January 2024
NewFest's New Voices Filmmaker Grant, in partnership with Netflix, supports emerging LGBTQ+ directors by providing funding to make new work, assisting in getting their work more widely shared, and propelling their careers forward through mentorship, networking and professional development opportunities 🎬
The Grant seeks to support the creation of work from underrepresented voices in the film industry, and awarded a
$25,000 grant each to 4 director recipients

who have not yet had their work distributed.

In addition to the $25,000 grant and the opportunity to be connected with an industry mentor, fellows will also participate in events and have their work showcased at NewFest's New York LGBTQ+ Film Festival, one of the largest queer film festivals in the world. Fellows will also have the opportunity to travel as guests of NewFest to other North American film festivals.

Submissions are accepted for documentary, narrative, animated or episodic projects by and about the LGBTQ+ community.
2023 Grantees
Learn more about them!
The 2023 recipients of the New Voices Filmmaker Grant are Terrance Daye, Drew de Pinto, Emily May Jampel, and LaQuan Lewis.
2022 Grantees
Learn more about them!
The four recipients of the 2022 New Voices Filmmaker Grant were Blanche Akonchong, Livia Huang, Rodney Llaverías, and Nyala Moon.
Eligibility Requirements
– Applying director must be at least 18 years of age
– Identify as a member of the LGBTQIA+ community
– A citizen of the United States, or permanent resident/green card holder
– Eligible filmmakers must have directed at least one (1) short film or episodic inclusive of LGBTQ+ content that was completed within the past 5 years (January 2018)
– Eligible directors must not have previously completed a feature-length film (over 45 mins), even if self-funded or without distribution, prior to February 2023
– Eligible film directors must not have previously had their directorial work (short or episodic) publicly distributed with exclusivity and monetary compensation by anyone other than themselves in North America
For all queries, please reach out to newvoices@newfest.org
Frequently Asked Questions
This opportunity requires a short form film work sample.
Eligible filmmakers must have directed and completed at least one (1) short film or episodic inclusive of LGBTQ+ content at the time of application. That work sample must also have been completed within the past 5 years (in January 2018 or later).
If your feature project will not be completed and will not have premiered as of June 2023, you would remain eligible. For any additional questions, please reach out to NewFest staff at newvoices@newfest.org to discuss your project and its status so we can advise on your eligibility.
The grant is only available to US Citizens and permanent legal residents (i.e. green card holders) who have paid taxes in the US in the past two years.
We encourage applicants to reapply, particularly if they have at least one new work sample to include in their application. We recommend that returning applicants submit materials (such as Artist's Statement and Statement of Intent) that are not entirely duplicative of their application from the previous year.

Please note that due to the high volume of applications received, we are unable to provide specific feedback to applicants on their 2022 application.
The grant's funding is not tied specifically to a future project, or a current project in development.

While applicants are not permitted to provide pitch decks or other supplemental materials, we strongly encourage applicants to include background info/details on any upcoming projects–short or feature-length–in their Statement of Intent, which asks "What are your goals as a filmmaker, and what do you plan to do with the grant funds should you be selected as a recipient?"
We strongly encourage submitting only links to completed short films and episodic pieces as work samples. However, you may provide a link to a work-in-progress so long as the work is a final cut/picture locked version with minimal need to fix color, sound and/or VFX. If submitting unfinished work, we recommend the applicant note the status of the project in their Statement of Intent.
Only links to completed short films and episodic pieces are recommended to submit, and will be evaluated, as work samples.
In the case that work sample(s) exceed 25 minutes total, we cannot guarantee the evaluation committee will consider your work beyond 25 minutes. Therefore we encourage applicants to submit their strongest work sample as Project 1, as they will be watched in the order that the work samples are listed in the application.
All applicants will be notified by mid-June 2023 of their status.

The New Voices Filmmaker Grant is presented by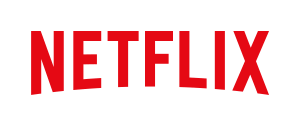 "By empowering the next generation of LGBTQ+ filmmakers, NewFest and Netflix will work to increase queer representation and support authentic stories that showcase the talent of queer storytellers"
– David Hatkoff, NewFest Executive Director